Our first meeting...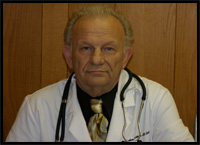 Our first meeting lasts over an hour or longer depending on diagnosis. Like meeting a trusted friend, I want to be thought of as a partner who will guide you back to health. I feel that most of my patients have very good instincts about what they may need, or what may be wrong. Feel free to tell me all of your concerns, and do not be afraid that I will dismiss them.
There are many Holistic Doctors and all of them use a different approach in understanding your body and its needs. Your treatment will begin at first meeting. Further testing is done and alternative treatments are implemented, however, face pallor, symptoms and reflexes is a window into what is going on in your body, therefore, most patients that I see respond very well without such testing.