About Dr. Surikov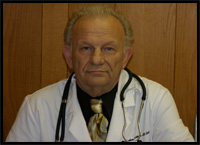 Vadim Surikov, MD, DO is a graduate of Kiev Medical School, Ukraine where he received his first degree of Medical Doctor (MD) and New York College of Osteopathic Medicine, New York, where he received his second degree of Doctor of Osteopathy (DO). He worked in Kiev and Moscow in the field of Cardiovascular medicine (Heart surgery, artificial blood circulation). Dr. Surikov completed his internship and residency in family medicine at Wyckoff Height Medical Center of Brooklyn, NY, and is a member of the American Academy of Osteopathic Medicine and American Academy of Family Physicians.
Dr. Surikov's interests in Medicine are Orthopedic Medicine, Antiaging and Metabolic Medicine, Women Health
What is a D.O.?
D.O. stands for "Doctor of Osteopathic Medicine."
A D.O. is a medical doctor. D.O.'s and M.D.'s have equivalent licenses to practice medicine. Both M.D.'s and D.O.'s receive the same basic medical education. A D.O., like an M.D., can specialize and be a pediatrician, a gynecologist, a dermatologist, a surgeon, etc. The difference is that in their medical school training D.O.'s receive extra training in the musculoskeletal system and in the osteopathic philosophy, which emphasizes preventive health care.